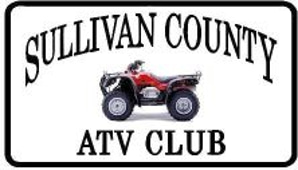 Trail Patrol Volunteers Needed
Would you like to help patrol our trail system? It's not hard at all; in fact you can do it at the same time you're out riding for fun or a family day ride.
We do have a training book for you to review/sign and then your ready to go.
We just need you to keep your eyes open for things like needed trail work, repairs, signage, lost or broken down riders. Should someone be behind on their registration or violating other OHRV regulations, take down their registration number and vehicle description. We have no authority for enforcement but we can take the information and report it. It's more about being a trail ambassador and helping riders to enjoy the trails!
If you log in 8 hours of patrol you'll earn a Trail Patrol shirt and you'll be recognized as an SCATV patrol person.
If you're out there why not try to make it a better place for everyone to enjoy!! A good Trail Patrol team shows the landowners that we are doing everything we can to make the trails great.
I hope some of you will join the team as it is a vital part of keeping our trail system open and safe for all riders.
Walt Elhardt
Vice President